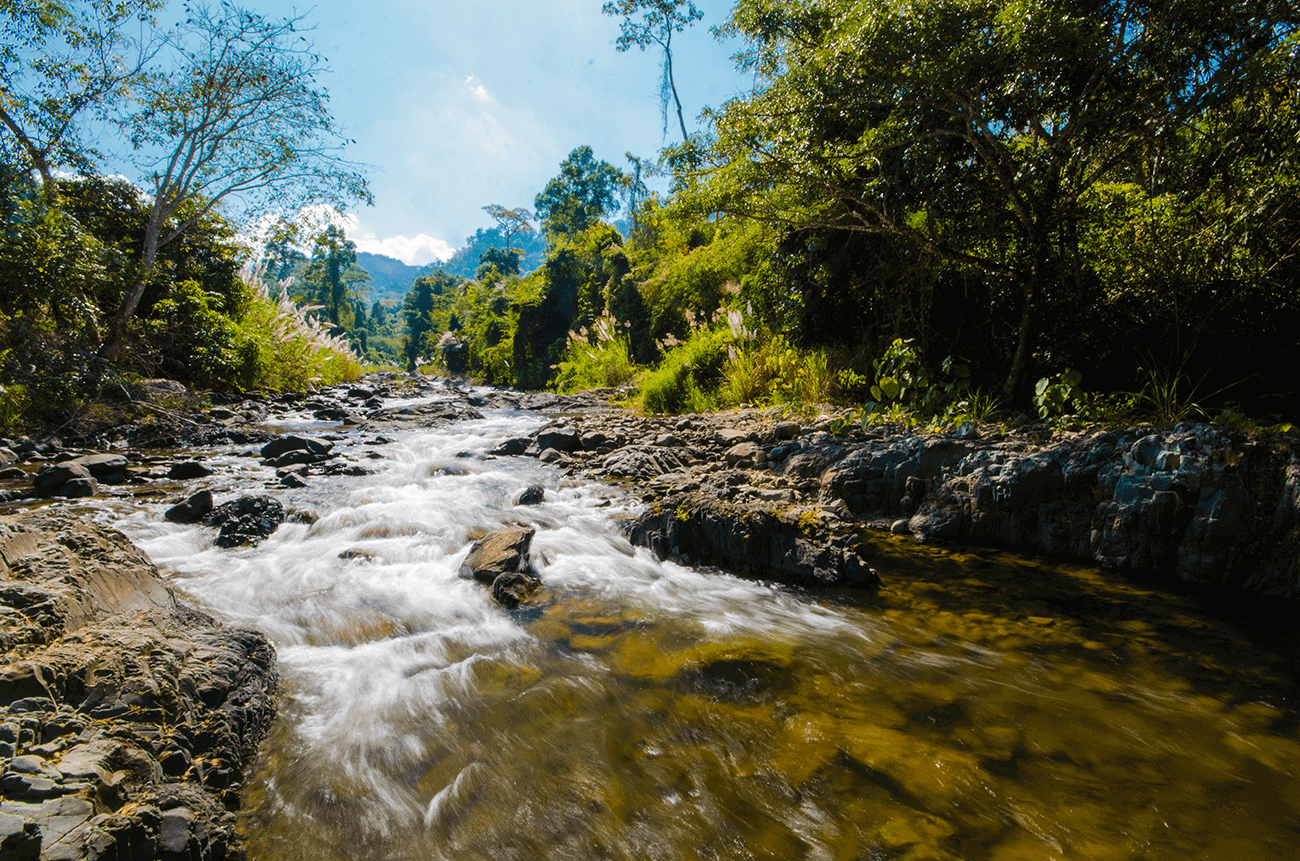 The Cardamom Mountains are one of Southeast Asia's most preserved wilderness areas making Pailin province abundant with ecotourism adventures. Pailin province, known for gem mining, is on the Thai-Cambodian border. Ban Pakard/Phsa Prum Border is safe, friendly and easy to transit. From Pailin to this border is about 18km by main road but there is another short cut dirt road which is only about 12km to the border. Cycling or on a dirt-bike on this dirt road is nice as you will be allured of the landscape and the agricultural activities along the path. Pailin is about 4 hours from Bangkok, 3 hours from Pattaya, 5 hours from Phnom Penh, 3 hours from Siem Reap, and 1 hour from Battambang.
A Relaxing Eco Retreat in Cambodia's Cardamom Mountains of Pailin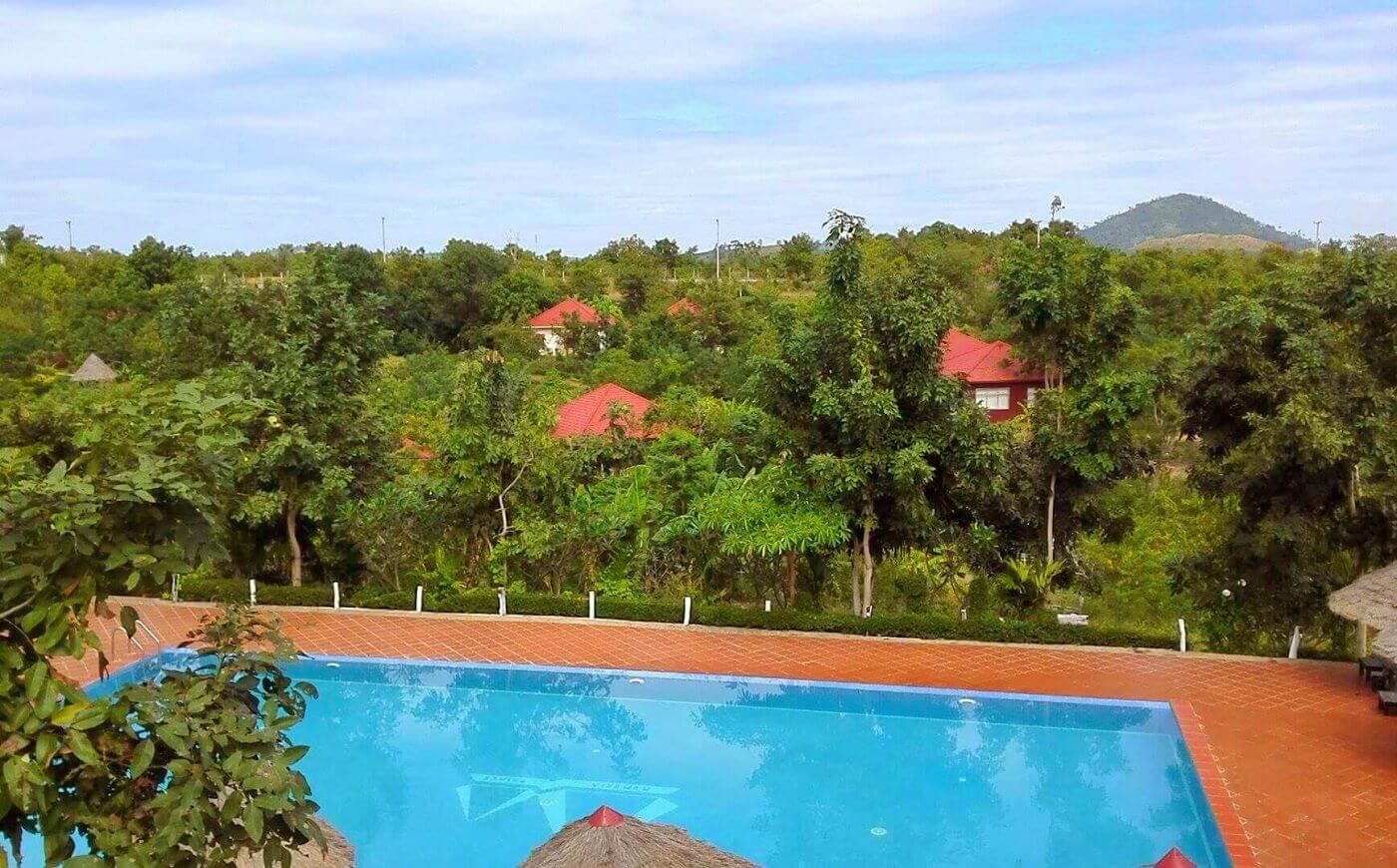 Memoria Palace is a boutique eco-resort with 15 lush hectares featuring 16 beautiful bungalow rooms, 3 unique thatched eco-lodges, hilltop salt water 9x19m swimming pool, restaurant & bar, conference room/rehearsal studio and botanical/organic gardens, and two small lakes. The Memoria is a unique getaway with an inviting charm, magnificent views across the countryside, fresh clean air and invigorating mountain breeze. Our location provides the perfect environment for a variety of escapes, peaceful relaxation, personal rejuvenation or adventurous outdoors.