Escape to the wilderness in Cambodia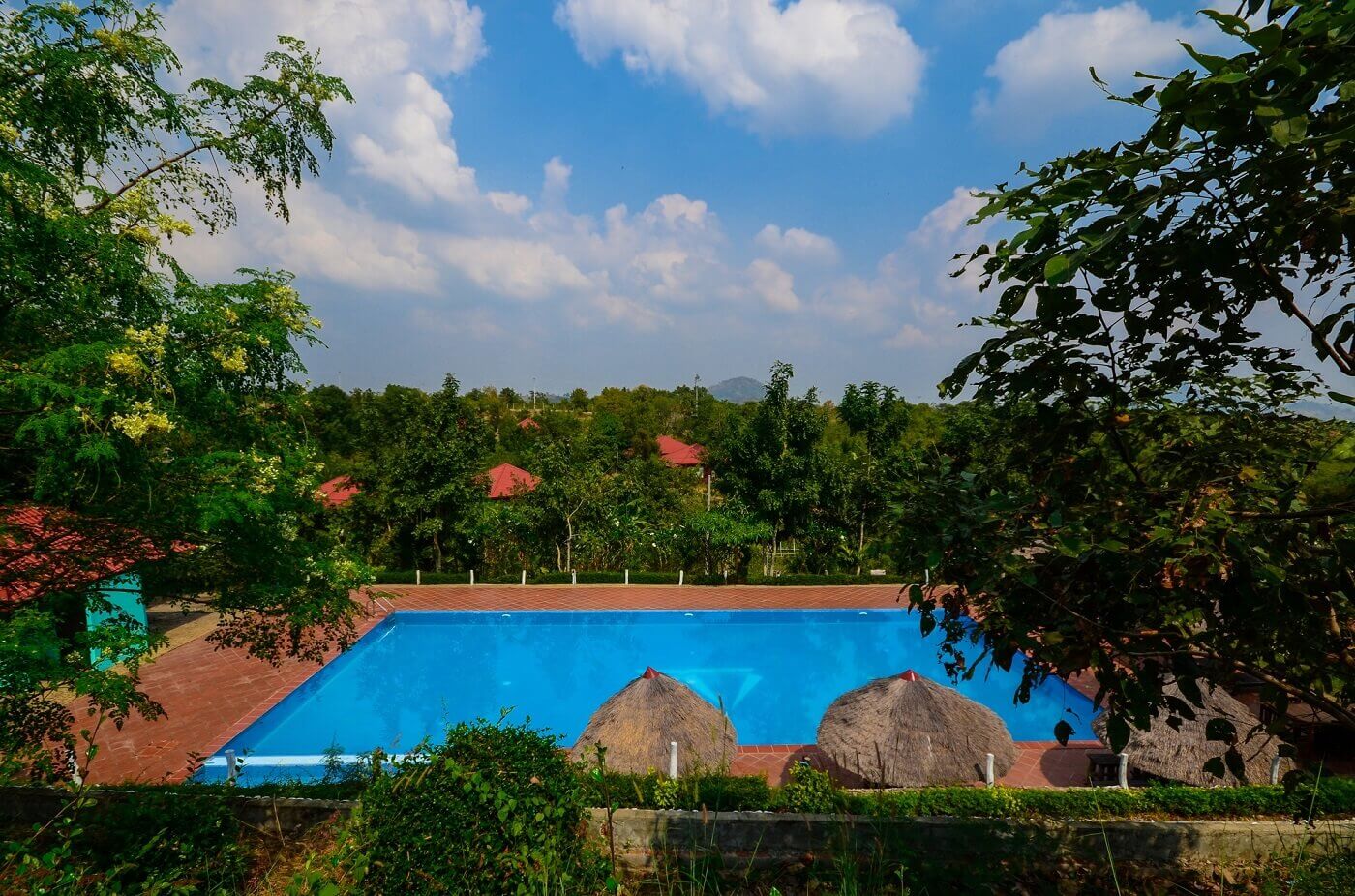 When you want to reconnect to nature but do so enclosed by luxury and beauty, where better to go than the stunning Memoria Palace & Resort which is settled in the Cardamom Mountains, Pailin- Cambodia. Escape to the wilderness in Cambodia where you will be surrounded by the jungle and mountains. The views and beauty of our place are never-ending.
The resort is about few minutes' drive from the Pailin town and the resort will assist with your pick up or drop off to the taxi or bus station in Pailin. The beautiful Memoria Palace & Resort is overlooking the Pailin city so offers breath-taking mountains views with fresh air. This is a resort with strong eco morals and they pride themselves on conserving the environment.

Accommodation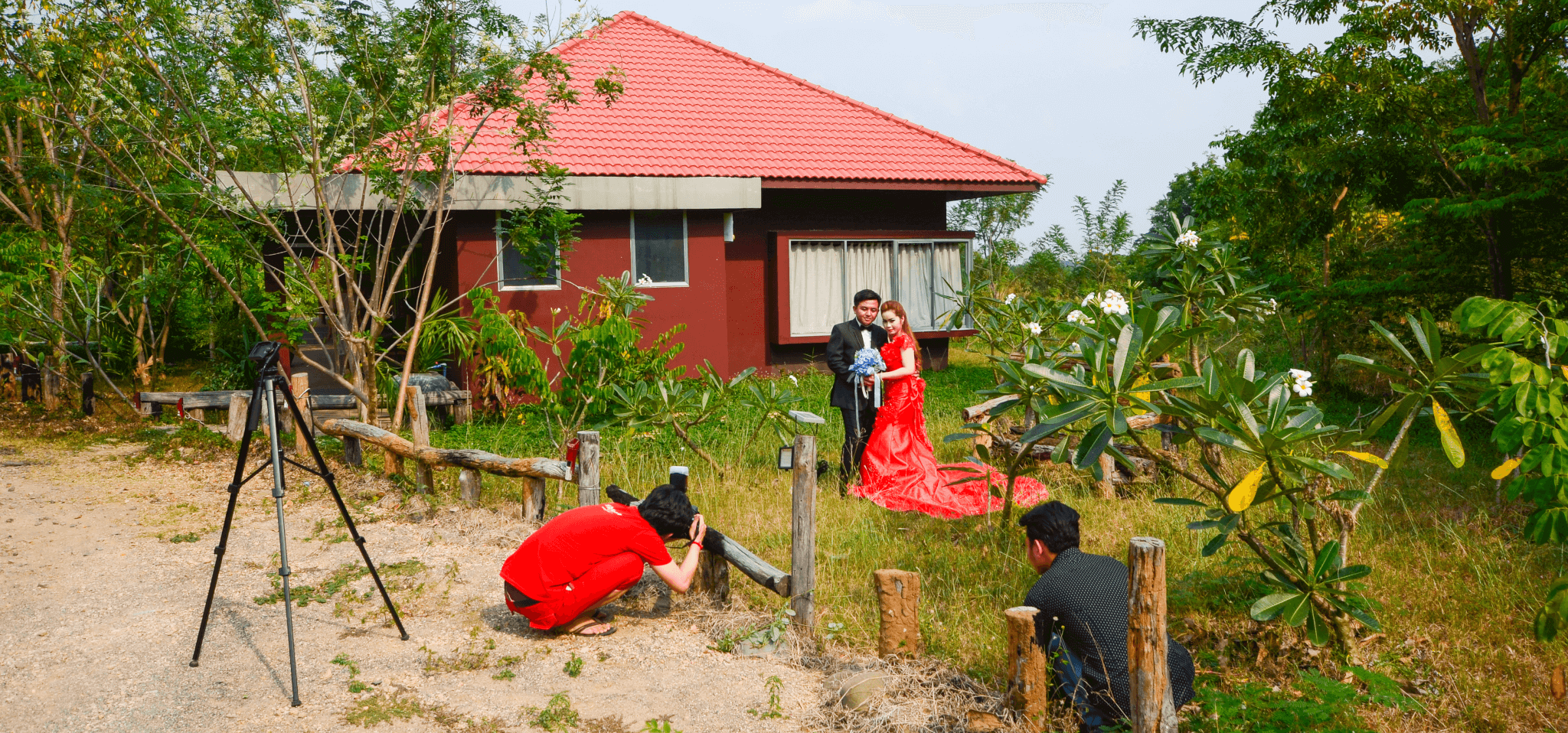 The accommodation of the resort is split between private bungalows, open space restaurant, conference hall as well as an amazing infinity pool. The service is charming, everyone seems so happy to be here and are very polite and hospitable. Secluded, quiet, peaceful, and resting among beautiful gardens and lakes and offer both spacious and luxurious living conditions with abundance of natural light and fresh-air.
Sixteen spacious and comfortable bungalows with huge windows and an unblocked view, some of the rooms catch the sunrise and others the sunset but whichever you pick they're amazing. Each bungalow's room equipped and furnished with air-con, flat-screen TV, DVD player, and refrigerator.
Dining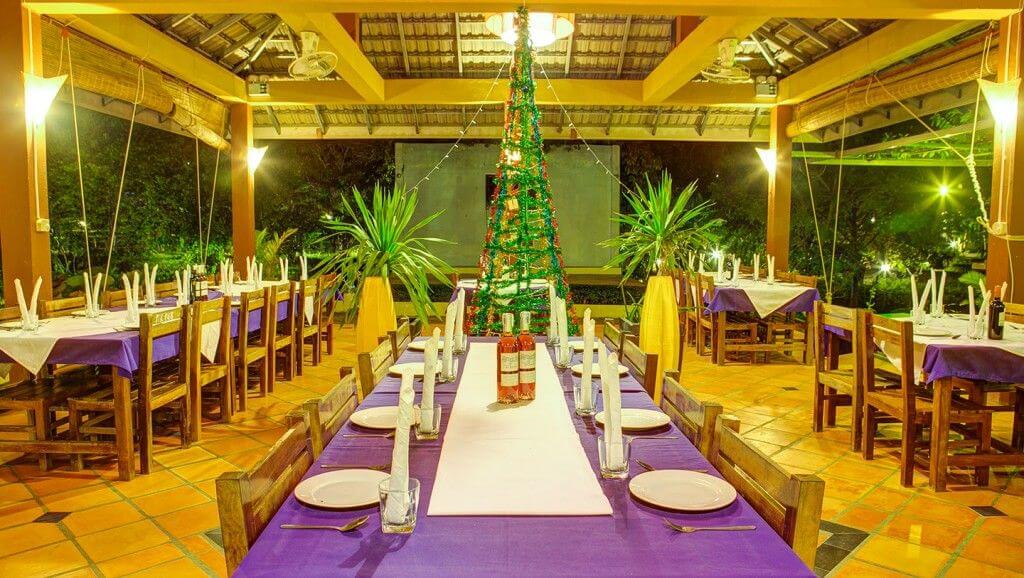 Delicious traditional and contemporary Khmer cuisine with a medley of tasty flavors. Meals served throughout the day at Sunflower Restaurant overlooking the entire resort. For a little more privacy enjoy your meal with friends and family in any one of seven semi-private gazebos throughout the resort.
Unwind together with drinks at Ruby Red's Bar, Memoria's intimate outdoor bar that overlooks the central lake and island. Be refreshed with the mountain air and breeze and beautiful sky overhead.

Swimming Pool

You'll find it hard to spend time anywhere apart from the fabulous infinity pool with its amazing mountains views, and to be honest there's very little reason to leave as the pool bar provides all the beverages that you might need. Located on a hillside with sweeping views of the beautiful country landscape, enjoy a refreshing swim or relaxing poolside lounge. Take in the splendor of sunrises and sunsets against the backdrop of the Cardamom Mountains and big open sky.
Conference and Events Center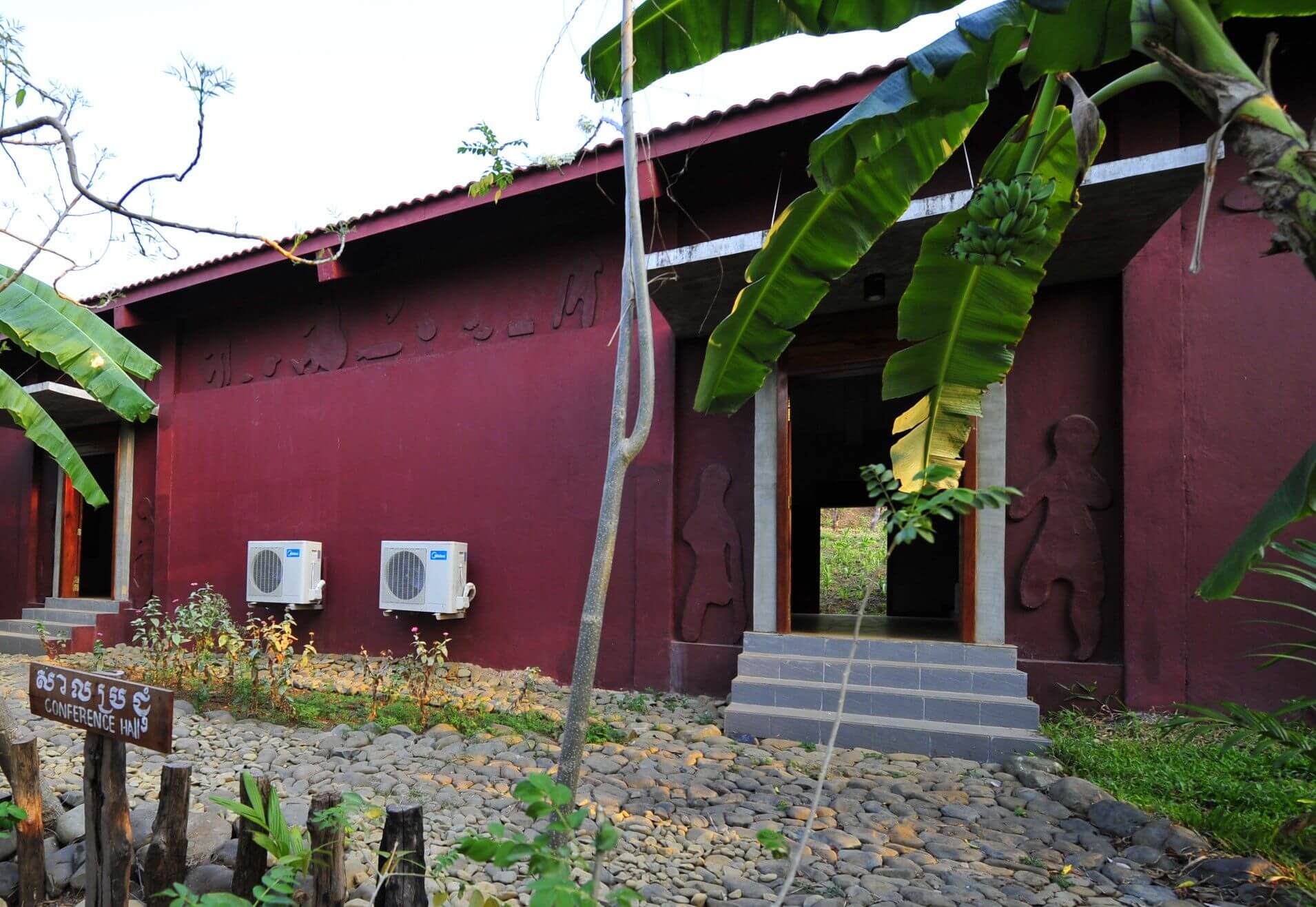 Conduct your important meetings, seminars, events or banquets surrounded by pristine beauty and privacy at Memoria's conference center. Situated along the natural canal, tucked away among banana trees with views of the lake and botanical gardens. With seating for up to 250 attendees, everyone will be pleased they attended and eager to return. Special occasions are celebrated in special places and in special ways.
Memoria Palace & Resort is a special place, and is ideal for weddings and wedding receptions, family reunions and gatherings, or any other festive event. Your memories will always be special knowing that your wedding, reception or festive event was handled with the precious care it deserves.
Touring the locality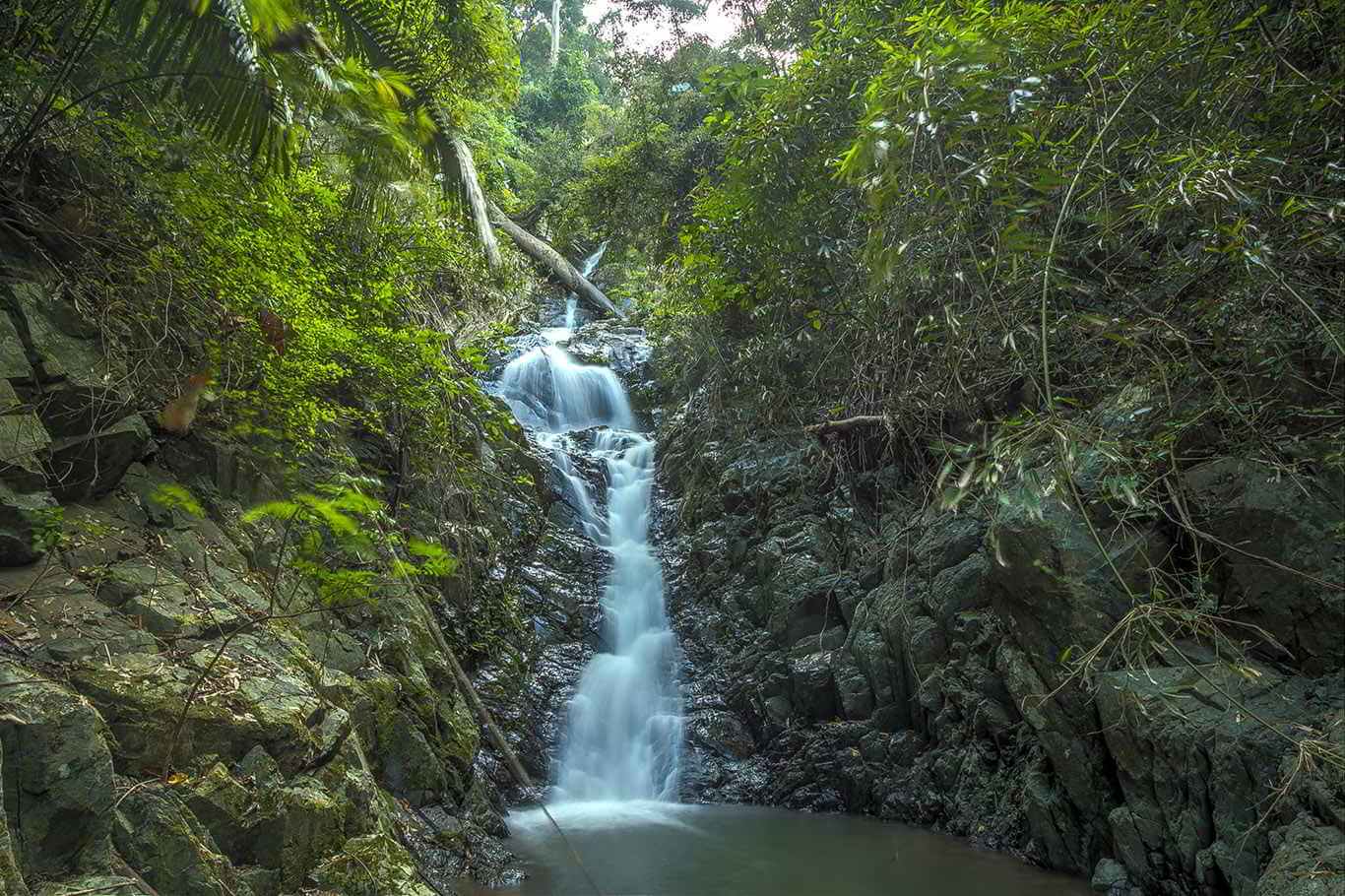 Guests may also wish to experience the slow and quaint lifestyle of Pailin. A small Cambodian town in the middle of the rolling countryside, with a history steeped in the surrounding nature and resources that has kept Pailin so intimate and welcoming. While some time spent just relaxing and getting back to nature is indispensable here, there are also a range of activities which can really make your trip here at Pailin memorable and fond of fun— orchard walks, trekking and cycling in this vicinity, but basically if you tell us what your interests are, we'll take you there – maybe doing city sightseeing or adventure into the Cardamom Mountains– it's excellent here with stunning landscapes and the smile of the local.
For a truly unique experience, that leaves you totally revitalized and invigorated, escape to the wilderness in Cambodia at Memoria Palace & Resort.