Holidays adventure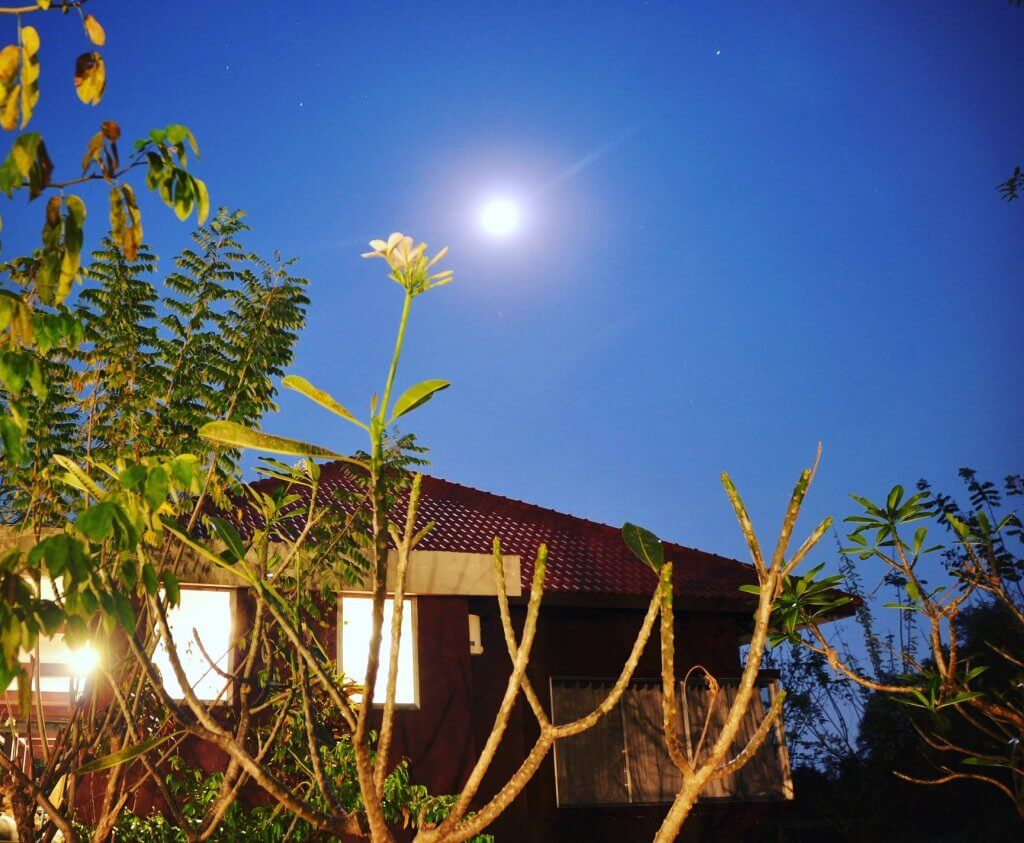 About an hour from the city of Battambang and just 18km from the Thai border, just a few kilometers outside is the town of Pailin, the perfect place to fulfill and satisfy everything for every member of the family, from relaxing comfort in the sun to a range of safe adventures through the forest for anyone who thrives on adrenaline.
Memoria Palace & Resort is an incredible site that provides every single aspect so that you can spend an unforgettable weekend or more, opening all the senses in such a way that you cannot wait to return again.
Featuring a restaurant with a wide variety of delicious authentic dishes, made using daily fresh ingredients, recipes and methods handed down from generation to generation with the ancient Khmer tradition. A spacious and comfortable eco lodge with all the facilities to feel at home whilst being spoilt with the beauty of Cambodian greenery. An outdoor shower amongst trees and beautiful stone walls will make you feel connected with the nature around you, creating a blissful experience to spend a few nights surrounded by all the natural sounds that this tucked away paradise has to offer.
Also, situated at the edge of the resort, is a beautiful swimming pool with an elevated view of the mountains to make you feel as if you are floating in the clouds. A zip line for the little ones and wooden swings, hanging bridges and a beautiful lake in the middle of the resort which at night, when illuminated, is truly something so magical you may not want to spend a night anywhere else. After admiring a field of sunflowers and an incredible sunset in the pure fresh air, the breeze of the wind in your face and the smell of the countryside will leave you breathless.
Things to do in Pailin town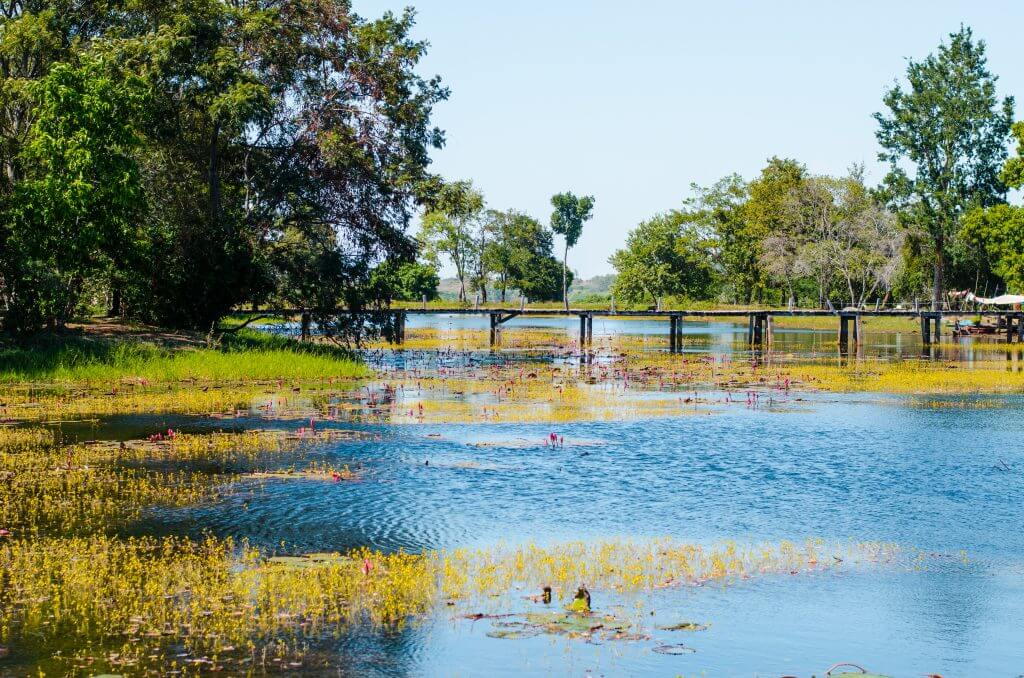 Pailin has a range of activities suitable to bring out the extreme in each member of the family. A refreshing dip in the waterfalls of the Blue Mountain waterfalls which is easily accessible by car, coffee plantations not far from the resort in the beautiful atmosphere, where you cannot escape without trying an exquisite coffee freshly toasted and grounded.
You can also treat yourself to a simple walk along the edges of agriculture plantations and activities, or take a hike along breathtaking mountainous paths as well as a visit to the magical Ang Ting Chak lake, full of waterlilies where you can gaze at the stunning view during sunrise and sunset surrounded by the local fauna. To immerse yourself in the culture you can visit the historical sites, explore the temples and take a look at the amazing gemstones of this area to complete your weekend for an experience you'll never forget, one full of adventure, culture , luxury, relaxation and so much more together in just one place.