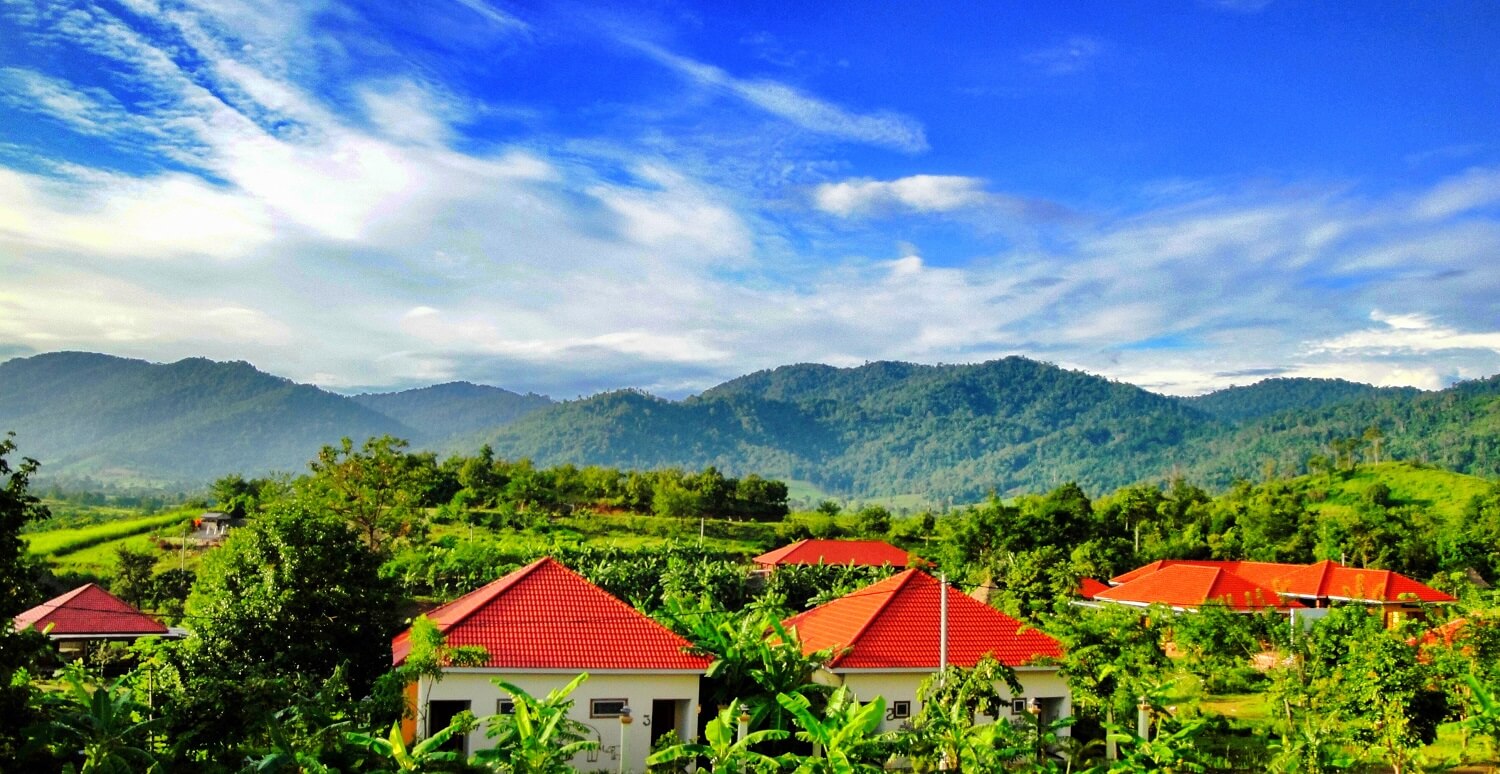 If you are looking for a place to de-stress in Cambodia, Memoria Palace & Resort is the perfect choice. What was formerly a hazardous zone (a former Khmer Rouge Territory) during the guerrilla war in Cambodia from 1979 to 1996 is now transformed into the most charming lobby of one of Pailin's most favored hotel.
Nestled on a cozy northern edge hilltop of the Cardamom Mountains in northwestern Cambodia, Memoria is a beautiful eco-resort offering simple, yet stylish accommodations for you to relax and unwind. The tranquil comfort of the lush green natural beauty on the resort property and surrounding area creates an environment perfect for a variety of escapes; peace and relaxation, adventure and outdoors, or quality time with family and friends.
Memoria Palace & Resort is a cozy hideaway with an inviting appeal. The resort and vast incredible natural wonder draws you to relax and discover the untouched beauty of the surrounding Cardamom Mountains and foothills. Your senses perk with the magnificent views across the countryside, fresh clean air, beautiful scents of nature, idyllic farmlands, invigorating breeze off the mountains, and unforgettable sunrises and sunsets.
Have a taste of nature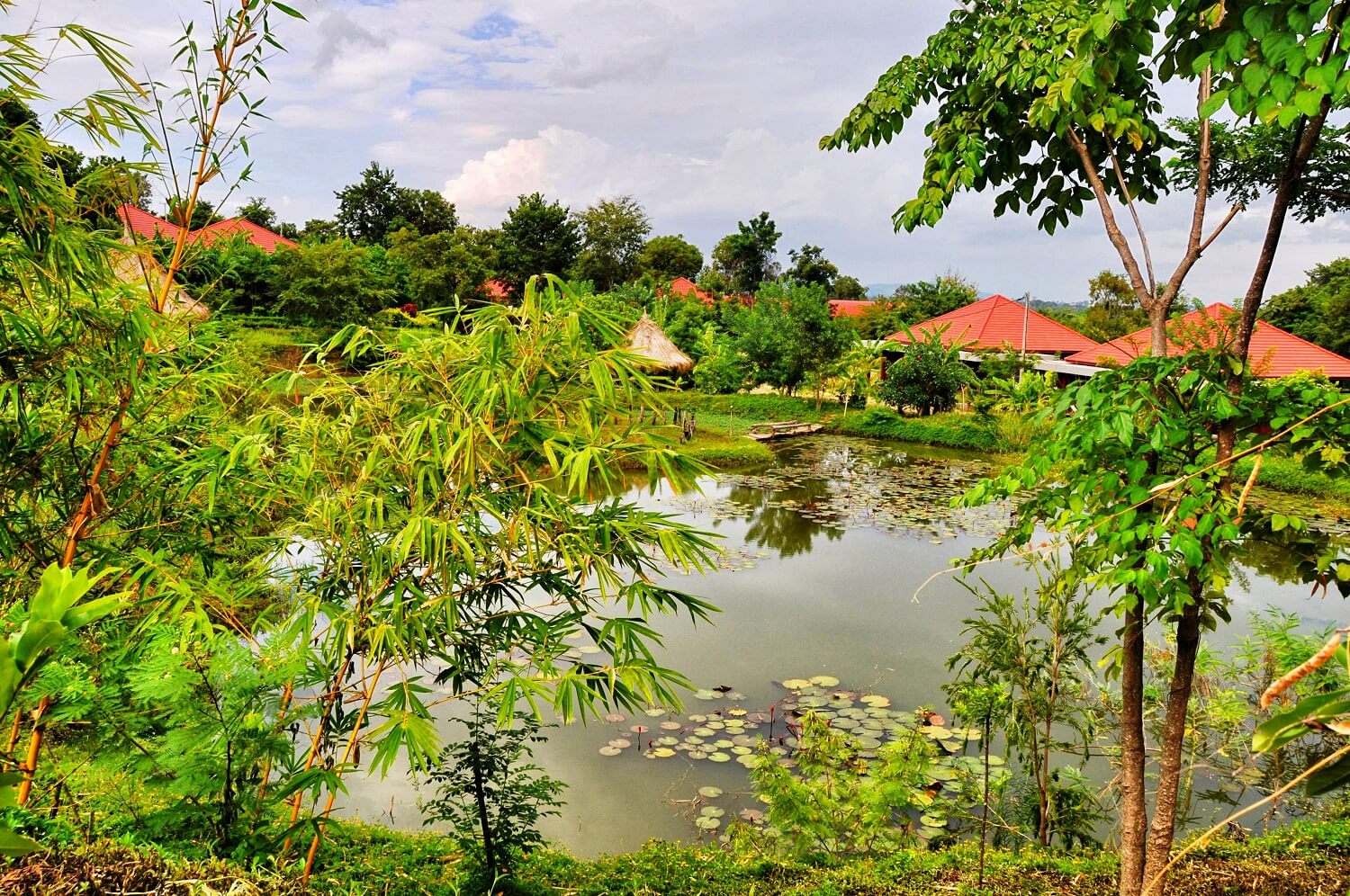 From the very moment of your arrival you will feel embraced with nature, and a warmly welcome by our staff who are children of former Khmer Rouges fighters.
Stretching over 15 lush and green hectares, awaiting your arrival include cozy bungalows, two small lakes, hilltop swimming pool with a magnificent view, botanical and organic gardens, conference room, restaurant & bar, and of course the vast beauty of the Cardamom Mountains and her welcoming residents.
Memoria Palace & Resort's facilities are perfectly suited for planned and unplanned getaways, adventure travelers, weddings, receptions or any event or conference, and we can accommodate groups of various sizes.
Memoria Palace & Resort assures you a friendly and inviting reception upon arrival, kind and sincere hospitality, and exceptional service to ensure that you have a pleasant stay with us. Our staff is friendly and always ready to serve with a smile.