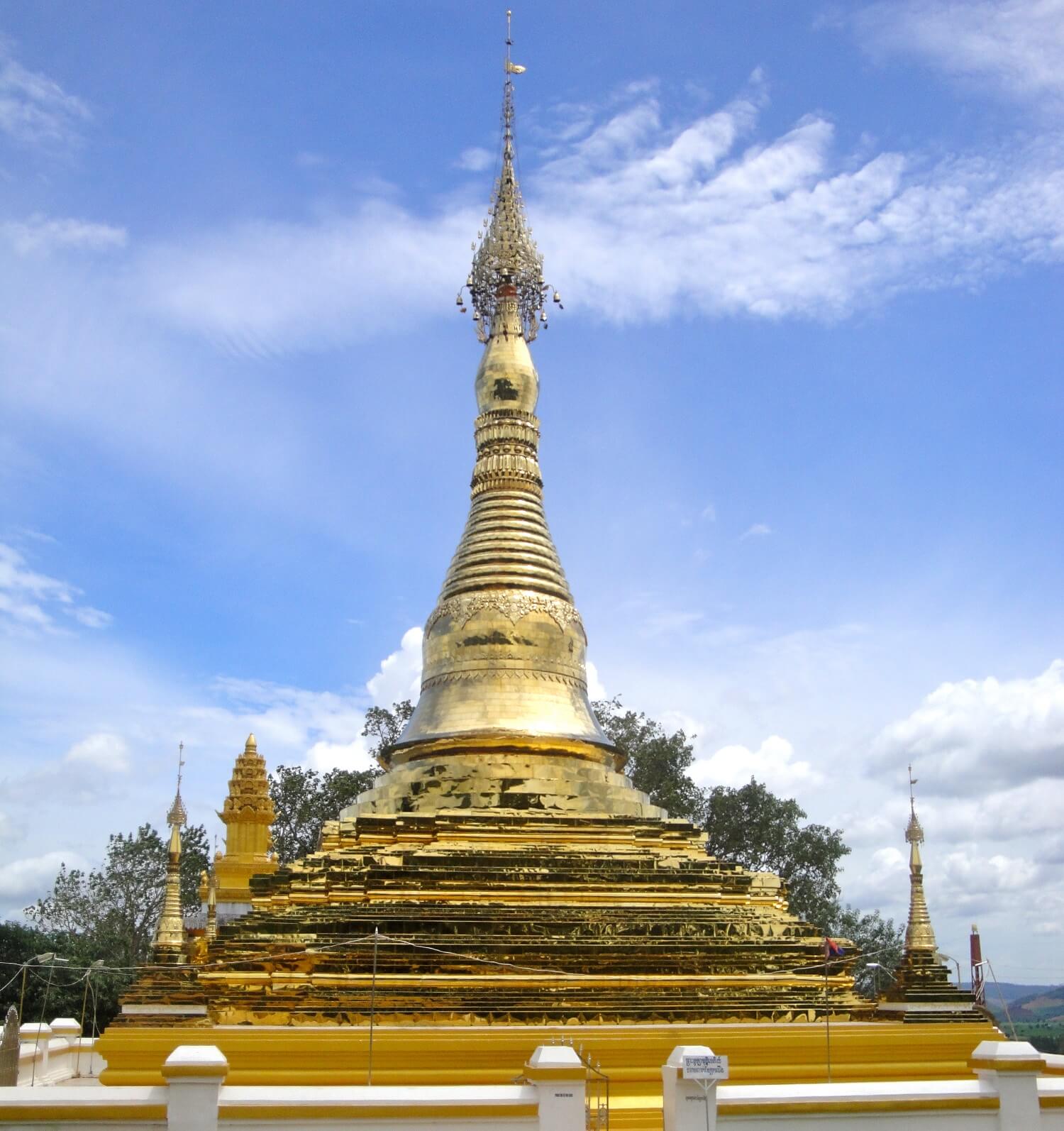 Phnom Yat is known to be a sacred place of worship for the natives of Pailin Province. It is considered as well as the heart of this border province, wrapped with superstitions both known to the residents and local visitors. The mountain is 60 meters high, 700 meters long, 300 meters wide and covers 30,000 square meters. The top of the mountain is accessible by foot or by vehicle. A staircase of 242 steps with each step of about 25cm in height was completed on 13 October 1998.
Recently, a giant Buddha statute just built on top of the hill. It highs 26m in face to the west featuring of evil defeating. Also, in middle of the foot and top of the hill, there is a statute of Buddha's doctrine enshrined the karma and sin. Here at this area, occasionally during Khmer New Year, they organize and perform Peacock Dance which is a cultural and traditional dance of Pailin.
Birthplace and center of faith
Here on top of the hill you will find Kola Pagoda. It was built by Kola natives in 1922 as a symbol of respect to grandfather and grandmother Yat. Another must see in this hilltop is the stupa behind the Kola Pagoda wherein the ashes of Rattanak Sambath is believed to be kept in here. Rattanak Sambath is the father of Cambodian literature Khun Niery, featured in the famous novel Pailin Rose (Kolap Pailin) written by Nhok Them.
Phnom Yat is now one of the must see in Pailin visited by both local and international tourists for sightseeing and breathe taking from above. Sunset is also beautiful so camera must be ready with you.  At about 50 meters from the foot of the mountain is Wat Rattanak Sopoan. A pagoda walled with bas-relief depicting the Hindu saga the story of the churning of the ocean milk similar to those in the Angkor Wat temple. Several ancient structures can be found in Phnom Yat including stupas and asroms in various sizes.
Pailin Accommodation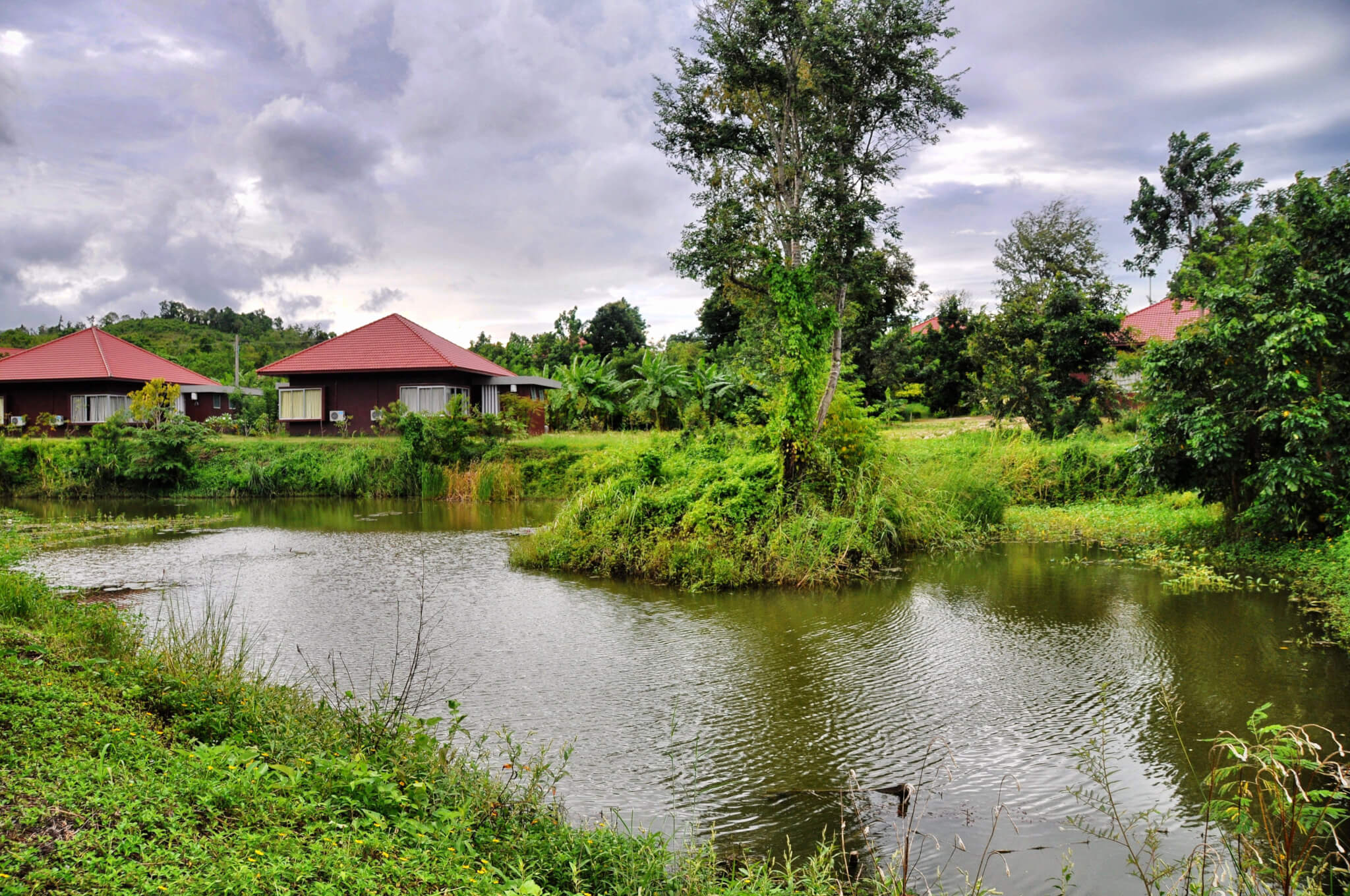 After relaxing and unwind with the beauty and breathe taking from a hilltop of Phnom Yat, it is time to choose a place to stay. There are several guesthouses or hotels in the province. If you are a nature lover and is looking for a still and quiet place to stay and relax, Memoria Palace & Resort is your best choice. The resort is about 4km west from Pailin. It built at the foot of the Cardamom Mountains in the Ba Yakha Valley, you will delight in the sweeping views of the green rolling hills of Cambodia's beautiful landscape from Memoria Palace's open air restaurant. This resort features spacious concrete bungalows surrounding by a large pond and nature. Its main selling point is its hillside pool which has spectacular views of the countryside and for the brave there is a homemade zip wire and children's playground.