Memoria Palace & Resort is an eco-friendly resort, with breathtaking views of the Cardamom Mountains ranges and is the epitome of luxury accommodation in Pailin Province. It includes 19 bedrooms on 15 hectares of land, of which 5 hectares are a preserved forest. The resort is centered on the idea of eco-tourism in order to preserve the nature and the environment for both tourists and the local people so we do one tourist one tree program annually by planting native trees of Pailin-Afzelia Xylocarpa, with support and participation from our esteemed guests.
You touch nature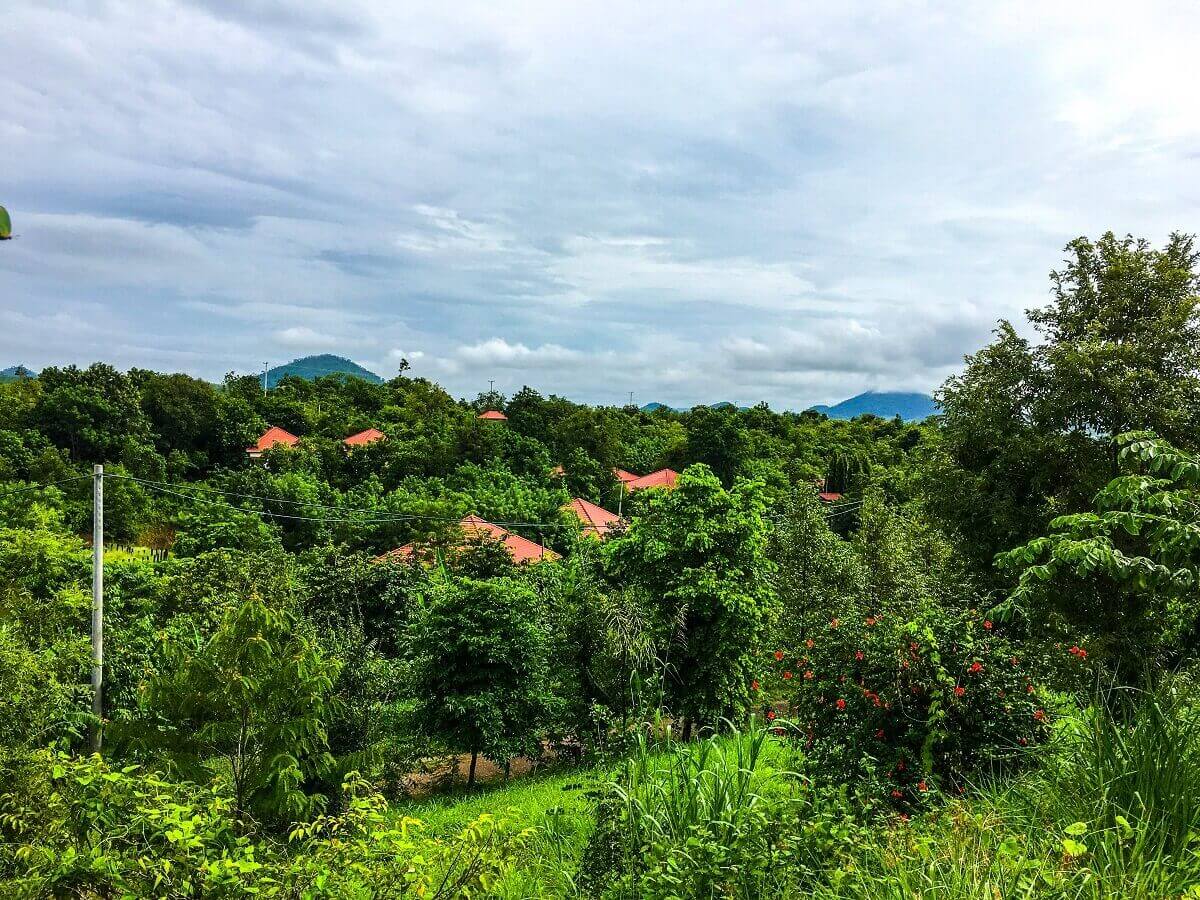 We would like our eco-friendly resort to be the forest home for nature lovers, and honeymooners who are looking for a peaceful place to relax and unwind. First opened in late 2011 with 8 bungalow rooms and open space restaurant, our Resort has been developed more and more over the years. By now we are very proud to offer you very comfortable, spacious bungalows on wide, well-maintained grounds.
Fully opened in late 2014, The Memoria is about 4km from Pailin city town. Enjoy a restful night's sleep in one of our luxurious accommodation, we offer an eco-lodge, standard rooms, deluxe rooms and suite rooms, or a private pavilion.
Memoria Palace & Resort is ideal for a romantic getaway, family reunions, destination weddings, and eco-vacations, as well as team building event and conferences venue with accommodation not too far out of town, for visitors wanting a short escape to refresh their souls, or for those who are seeking for trekking and adventure into the Cardamom Mountains.
Why Visiting Pailin
Pailin is often overlooked. It lacks of tourism promotion or attention, and it lacks the obvious Cambodian outplays: no golden beaches, no capital city buzz, no Angkor Wat, and no pub street. But then neither does it suffer from jammed traffic, coach loads of tourists, or hordes of touts of expats. Pailin province in western Cambodia at the northern edge of the Cardamom Mountains is a Thailand border province – local peoples are friendly, and it is a land of ecotourism and agro-tourism, and interesting without being overwhelming.