The Cardamom River Tour takes you up one of the many utterly breathtaking rivers going through the Cardamom Mountains.
While camping in the wild, this tour can be done once returning from the top of the Cardamom Mountains, where you will be able to witness sureal views of Thailand as you camp at the boarders edge of Cambodia and Thailand.
Below is a map of the tour route you will be taken on by our local guides. The blue dot is the location of our resort (Memoria Palace, Pailin), while the grey marker is the location of the Cardamom Mountains Lake Tour.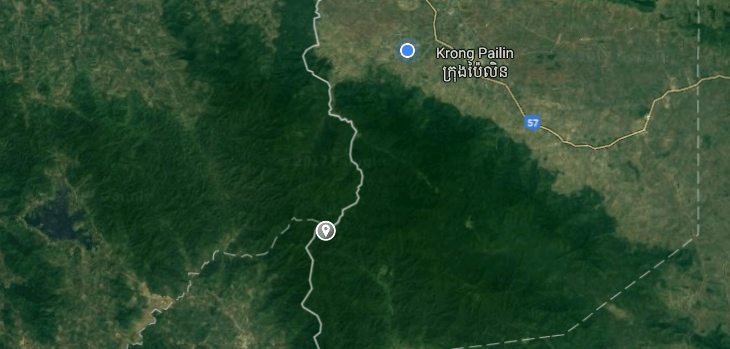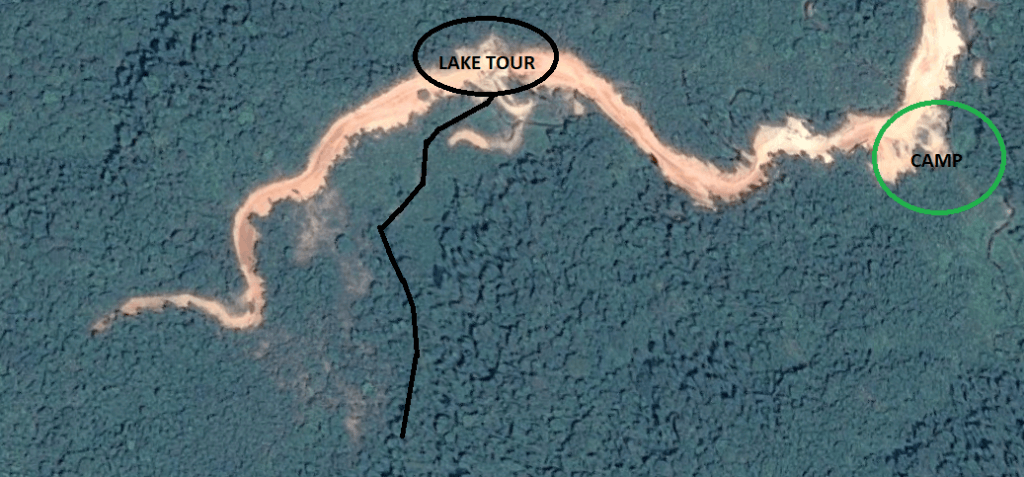 While on the tour you will be whisked through the jungle with thousands of singing birds, insects and possibly even mammals. If you are lucky enough you may even get a glimpse of the otters on the reserve. Or if you are extremely lucky, you may even catch a glimpse of the rare Wild Tigers and Bears on the reserve.
Besides land animals and the feeling of being in the center of the Amazon Rainforest, you can also see many fish swimming in the river, which your other guide will be trying to catch in order to give you a true culinary experience when you return to camp by cooking you the very freshest Cambodia wild fish money can buy.
Although the walk at times can be difficult through the river, it is never any deeper than knee height and your guide will provide you with a walking stick to enable you to prod your way through if you think it will be deeper than you desire. Providing you have normal fitness levels and no physical disabilities you will be 100% fine.
Overall all the guests that have been on this tour express that it was one of their biggest highlights while camping out in the Cambodian Jungle, with the most recent being that of a German lady expressing that it was a "nice and relaxing experience", which our German guest managed to get some spectacular photos of.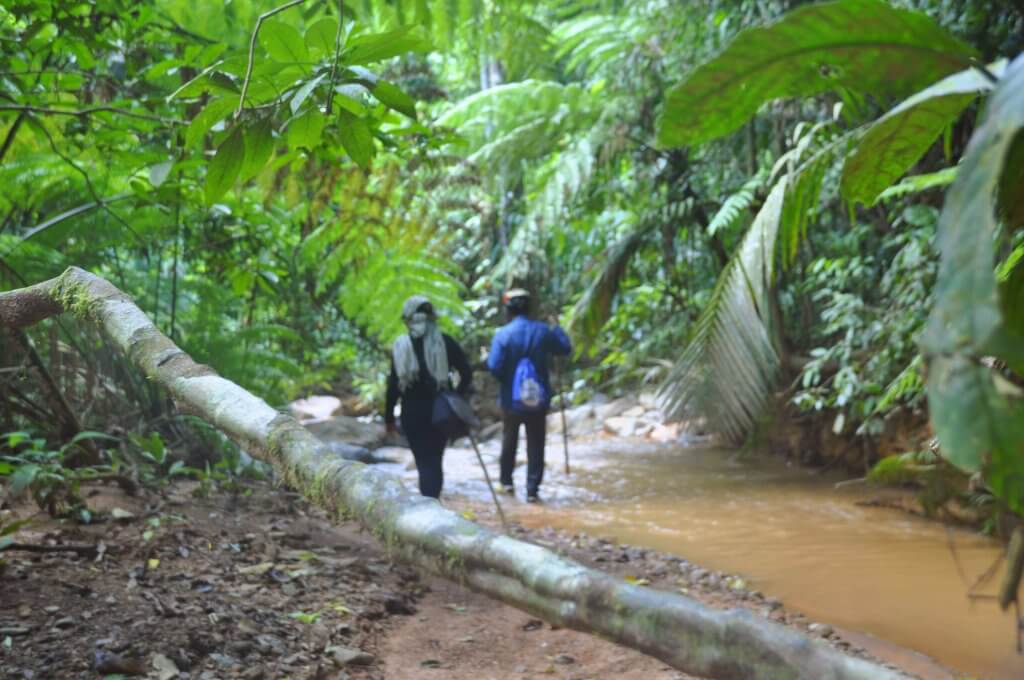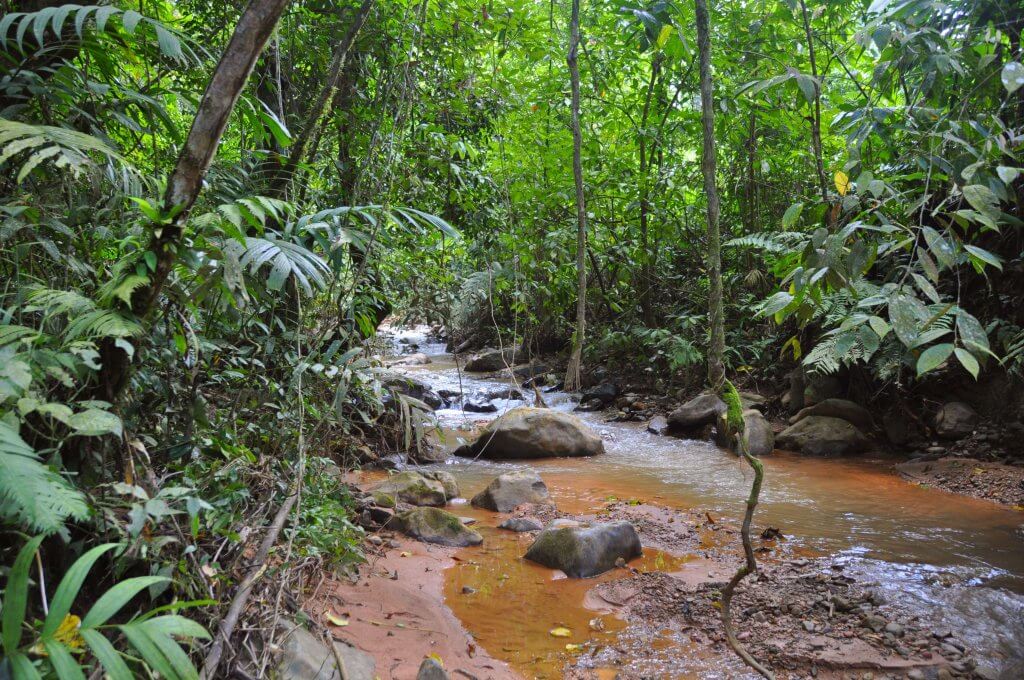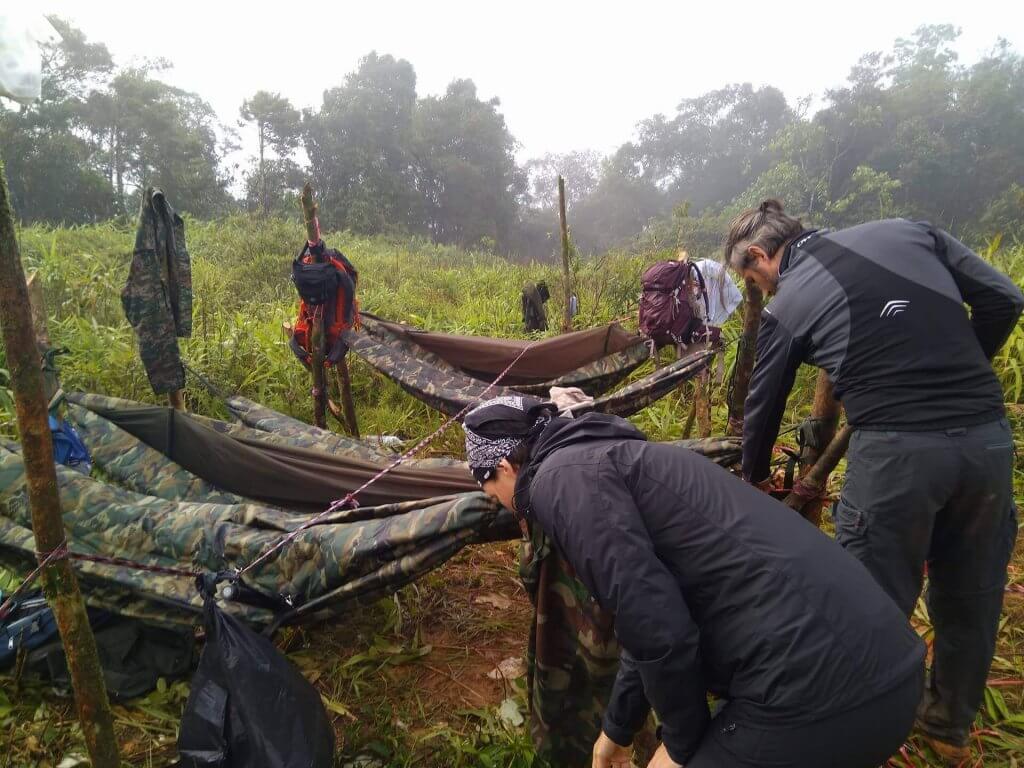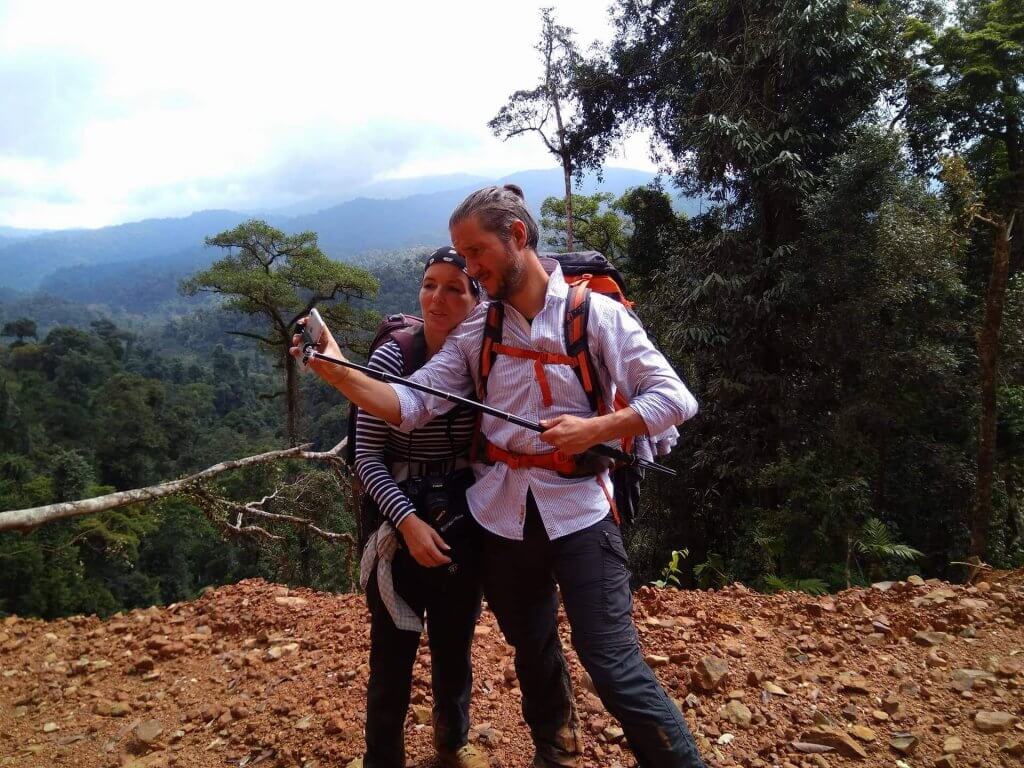 If you would fancy visiting the Cardamom Mountains and taking a tour with us up and into the wild mountainous lakes, please book a room and we can handle the rest from there.
Get off the Siem Reap and Battambang tourist trail and join us in experiencing the real Cambodia!
See you soon!