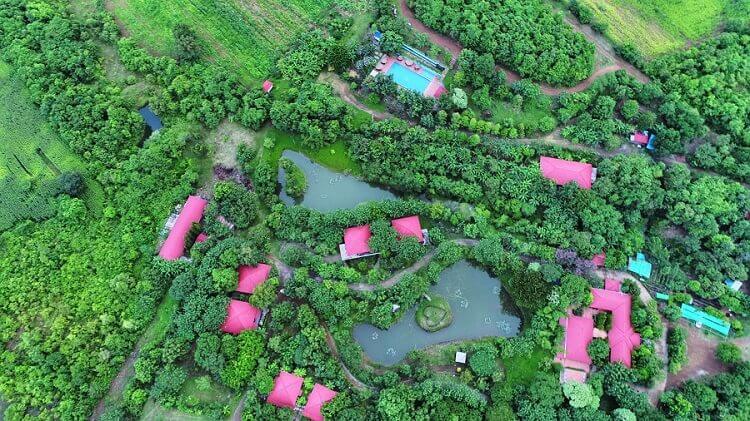 If you are looking for a location to de-stress in Cambodia, Memoria Palace & Resort in the Cardamom Mountains of Pailin is the perfect choice.
Eco Resort in Cambodia
What was formerly a statuesque cannon base is now transformed into the most charming Resort, and a homely environment. Pailin, was formerly part of Battambang, and a former Khmer Rouge stronghold, and became a province in 1996, and it is now turning itself from the once war zone into a destination of agro-tourism, ecotourism and adventure.
Family adventure holidays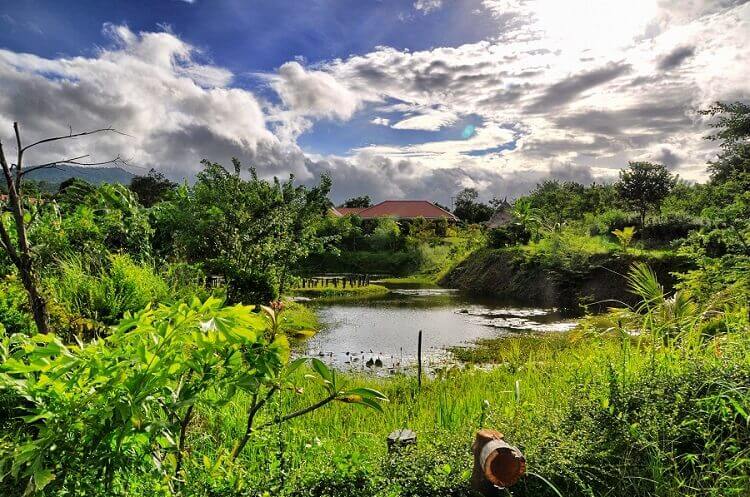 The moment of your arrival, you will feel embraced with nature, the warmth and hospitality that is so naturally rooted in each and every aspect of the Khmer culture and tradition. Memoria Palace is about a 10-minute drive from Pailin town. Rooms offering either a breathtaking view of nature or a beautiful view of our lovely tropical garden. The hotel is simply ideal for guests who want to be close to nature to relax and unwind in a very quiet atmosphere. We have been working on our own organic vegetable farm and large fruit trees overlooking a tranquil, natural landscape. We are an eco-conscious retreat and we use recycled products where possible.
Famous for its gemstone, the Cardamom Mountain ranges, fruit-farms and orchard-walks, Pailin is half way between Phnom Penh and Bangkok and the favored place to transit to relax and unwind with nature. Pailin is not yet a typical touristic destination but travelers will enjoy the authenticity of the way of life while visiting the famous Phnom Yat temple, waterfalls, exploring the Cardamom Mountains, observing the mining activities in the river and maybe even test their luck in the Prum Casinos.
Ensuring Positive Tourism Impact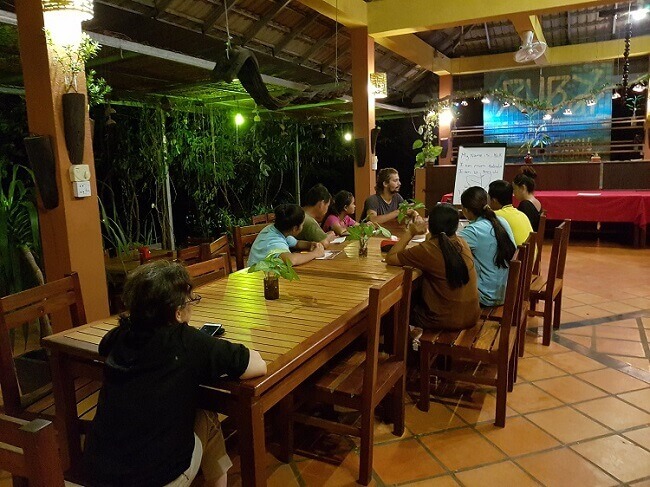 We are strongly committed to supporting our local community by providing employment and training. In addition, Memoria Palace began with this great experience of a volunteering program, receiving people from all over the world to cooperate in various activities. The results so far have been very positive for both parties of the exchange that they are seeking not only to continue with the projects but to achieve an even deeper integration between the local people and the foreigners and take that help beyond the doors of the Resort to the entire community of Pailin.