The conventional lifestyle is increasingly displaced by different ways of combining work with the pleasures of traveling and venturing to experience the world. People choose to volunteer for a variety of reasons. For some is to give something back to the community or make a difference to the people around them. For others it provides an opportunity to develop new skills or build on existing experience and knowledge.
Giving Back
In exchange for an agreed amount of work, home and food can be provided, usually including many opportunities for cultural experiences whether it be on a farm planting vegetables or feeding animals, in a big city teaching languages or promoting parties, in the countryside building houses for local people or helping in the rice fields, or even in a Resort on each of the mountainous areas of Cambodia, as it is the case of Memoria Palace & Resort.
As a volunteer it is wonderful to travel to the other side of the world and know that someone is waiting for you with open arms in such a remote and magical place in the middle of the Cardamom Mountains in a country as exotic as Cambodia.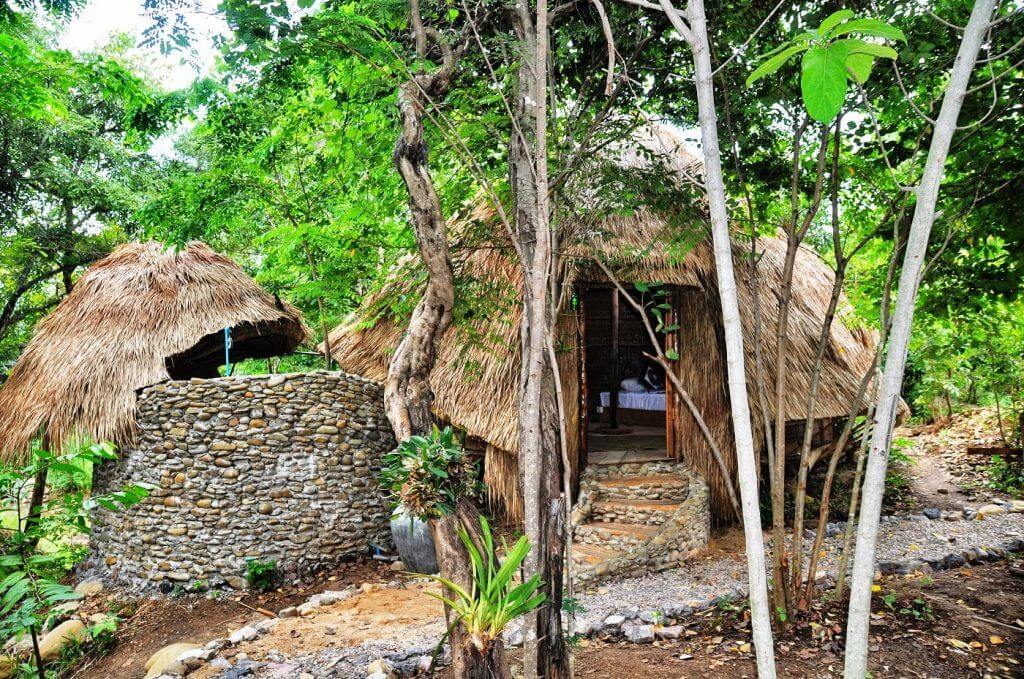 Knowing that you will have a new home with a new family which you will always see full of energy and smiles, a private beautiful eco-lodge in the middle of nature with all the space you will need and the serenity of the sounds of nature when sleeping. On top of that, to experience true and authentic delicious local Khmer dishes which, for the curious volunteers, can learn to prepare with the experts of the kitchen and their freshly cut ingredients from their garden.
A large and very peaceful pool from which you have a splendid view of the fields of corn, banana trees and mountains, outdoor activities including waterfalls, rice fields and coffee plantations, all to enjoy in your free time. The work here will not only give you freedom to provide new proposals and ideas but also to learn from each member of the team and us from you.
Our Motivations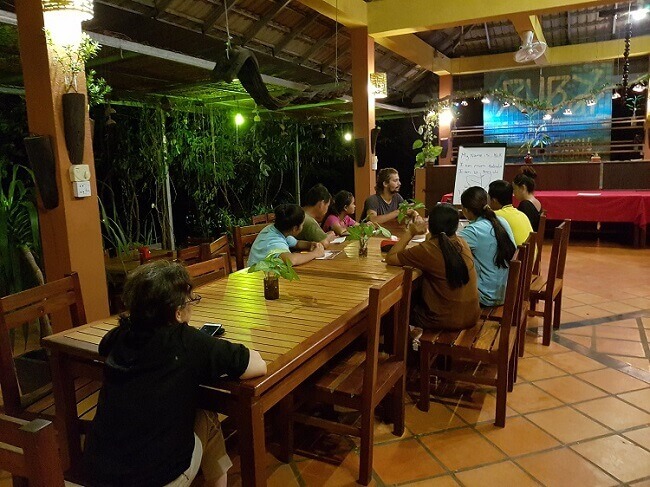 Memoria Palace & Resort began with this great experience of volunteering from October of this year, receiving people from all over the world to cooperate in various activities. In fact it is not very common yet in the country and especially in this area. The results so far have been so positive for both parties of the exchange that they are seeking not only to continue with the projects but to achieve an even deeper integration between the local people and the foreigners and take that help beyond the doors of the Resort to the entire community of Pailin.